Data Visualisation, Web design
The Point of No Return
Climate change is an increasingly significant phenomenon and it's likely to become irreversible. In this website, we analyzed how the international community is acting to mitigate the human component on this phenomenon and to help various countries hit by the effects of climate change adapt in the best way possible. We follow the history of international meetings, and we analyze the vulnerability to the effects of climate change, and how ready the world's countries are.
Team
Valeria Aufiero
Andrea Benedetti
Alessia Bissolotti
Simone Costagliola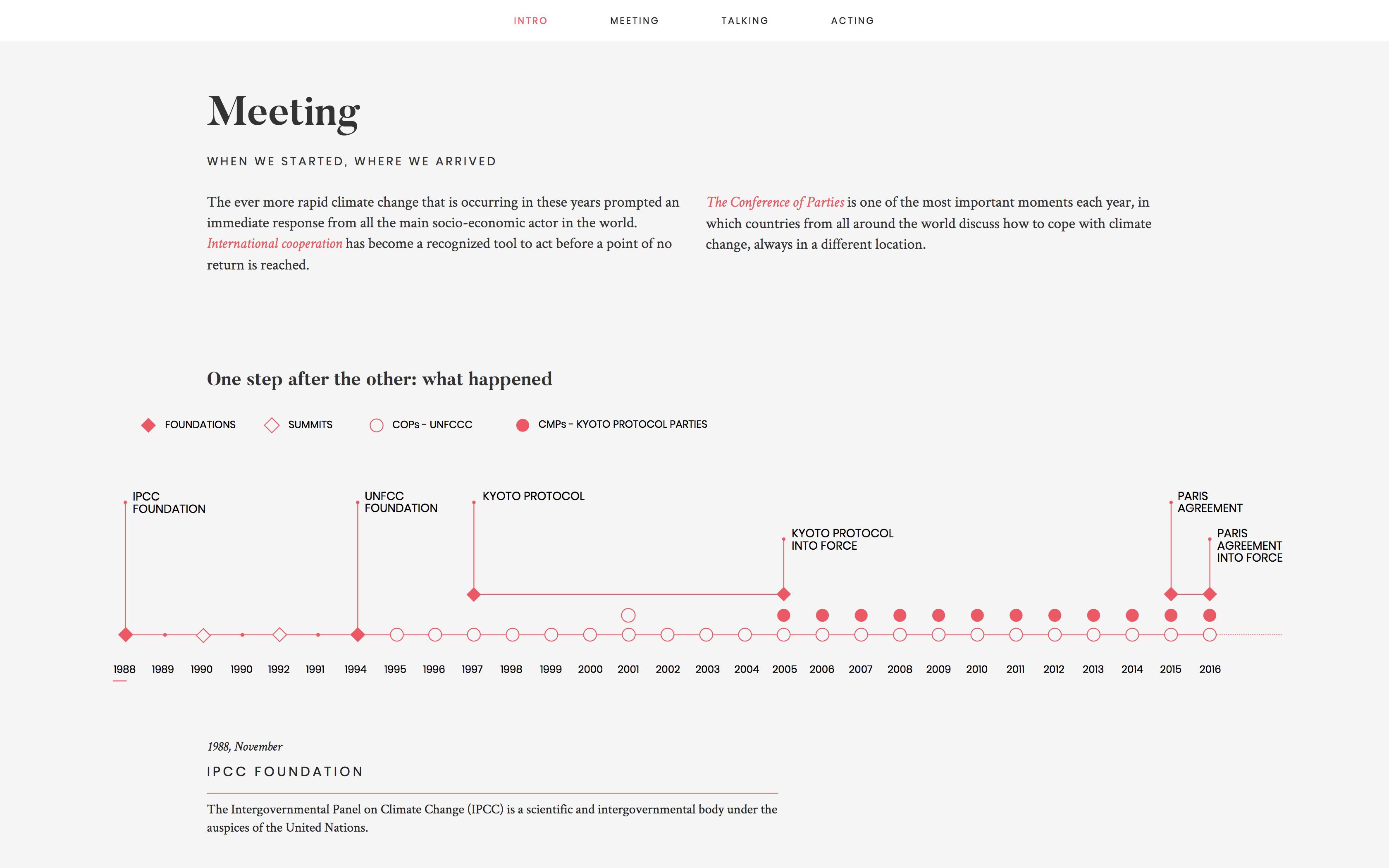 Human influence on the climate system is clear and growing. If left unchecked, climate change will increase the likelihood of pervasive and irreversible impacts for people and ecosystems.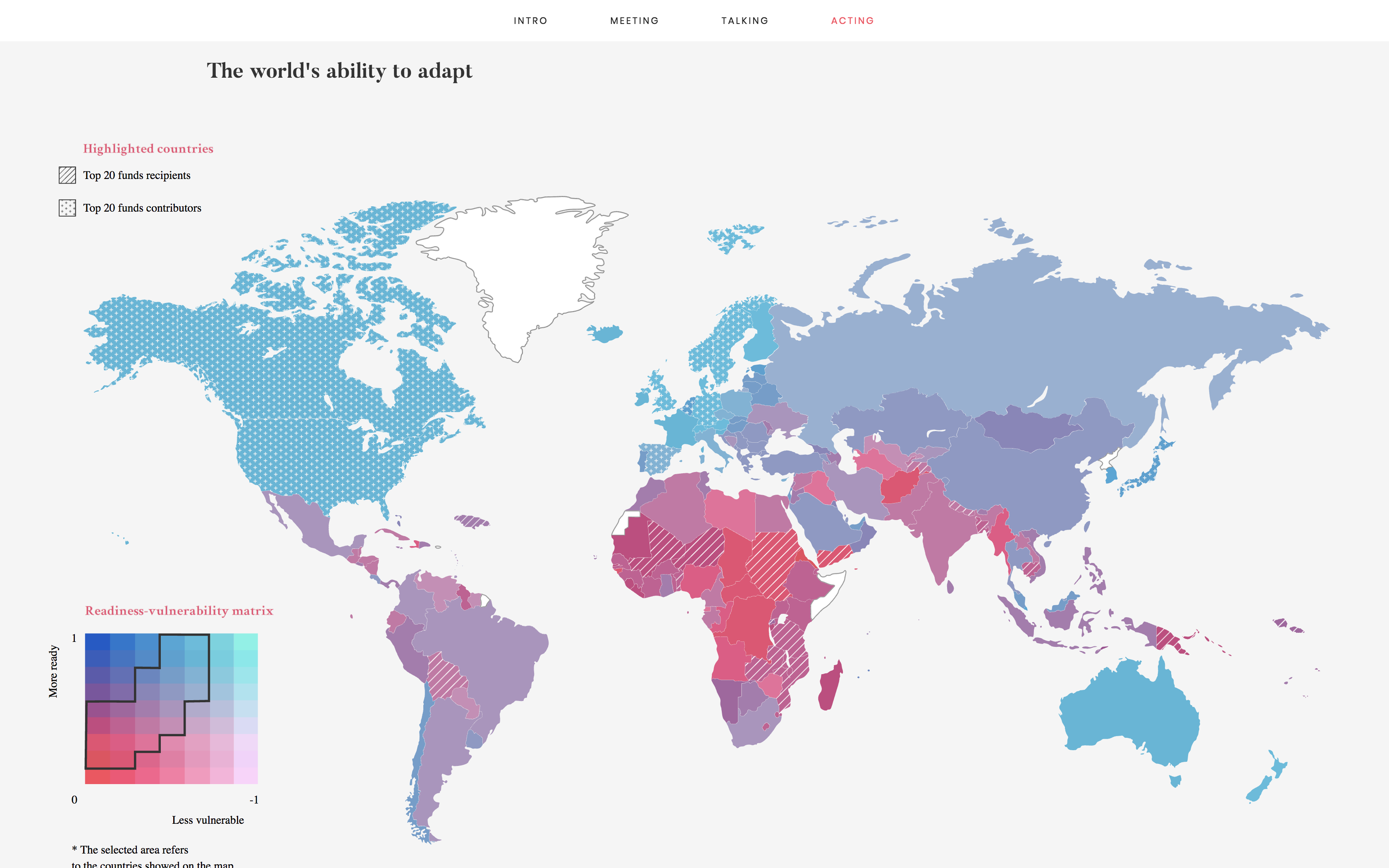 The many points of no return Is it legitimate to identify a single threshold past which it is impossible to go back? The point of no return for climate change is uncertain for each country and influenced by different causes. Because of this, each one of them requires an ever changing and focused financial and political support. International agreements to prevent and contain climate change consequences allow the most vulnerable countries to interact with the world's other countries. Even though it's impossible to identify the line between reversibility and irreversibility, the scientific community is unanimous that the human influence on climate change is decisive. Therefore, the meeting between the countries continues. At COP22 in Marrakech, the central theme of adaptation to climate change carries forward the conversation of COP21 in Paris, that signed the Paris Agreement.
winner at the information is beautiful awards 2017 @London
Silver - humanitarian/global